"A Brain Hack To Break The Coronavirus Anxiety Cycle" NY Times Article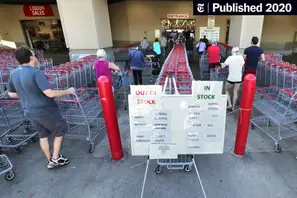 ---
Ten Percent Happier – Managed by ABC News Host Dan Harris who is a practicing Buddhist and long-time meditator
https://www.tenpercent.com/ –This site includes links to Podcasts and how to download their meditation app. (*Also Hannah's personal favorite Podcast).
---
Yoga With Adriene–Amazing FREE online Yoga
https://www.youtube.com/user/y... –check this out to join an amazing and powerful online yoga community. Videos are geared toward all bodies and abilities. No worries if you've never done yoga before, Adriene Mishler has "got your back"!
---
Practicing Human – Daily podcast by Cory Muscara, free and short mindfulness reminders and activities. Cory is a practicing Buddhist~he offers great and practical tools through his website!
https://www.stitcher.com/podca...
---
Heart Math – Heart Math is offering special tools to use to mitigate anxiety and increase resilience–
Check it out!
Access Heart Math for free by clicking on the link below:
http://click.mail.heartmath.com/?qs=96e8181d0cc47f96cfa56b1e78ce9117debb1e030c9c95ed2ee9a289e1b3c19983b1edee92068d0933e3db5d69bd6e1f2c37fcf8f7c4f05
---
Internal Family Systems –Click the link below for information on IFS: